November 14, 2017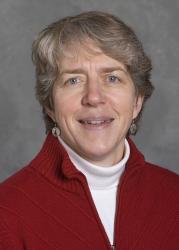 By Paula Kocken, MD
This was September's theme for Disaster Preparedness Month and there certainly were enough disasters to test the theme. Hurricanes, earthquakes, and fires ravaged North America. I am certain that all of us were thinking, "What can I do to help?" I am also certain that many of us gave money to charitable organizations, donated food to groups going to aid the victims, and called our relatives and friends in the areas affected to offer help.
One thing you may not have thought was, "How can I best prepare for a disaster if it happens here?"
The best way to be prepared is to "Make a Plan" by thinking ahead in an organized fashion and creating a strategy for what you would do during the most likely disasters to strike your community. It is the idea of preparing yourself first so you are free to help others. The government has some excellent guidelines and tools listed on their websites that are very helpful and informative. Every time I go to those sites, I learn something new or get a great idea on what I need to do to prepare. Below are some of the ideas I think are the most helpful.
Have a family meeting and discuss which disasters would impact your family. In Minnesota, the top culprits include winter storms, tornados, and floods. If you have children, it is important to talk about what could happen and how they would respond to it. It is a good time for demystifying what the children see in the media while validating their concerns. The AAP Family Readiness kit has many suggestions on what to do and how to talk about disasters with children.
Make a family emergency plan. Ready.gov has great information on how to make a family plan. Here is a synopsis of the important points.
Compile household information: Make a list of all the important phone numbers and email addresses of your family (relatives, trusted friends, schools, work, etc.) and print them in "hard copy." Also, make copies of important documents like passports, home mortgages, medication lists and other papers. Have the originals available if you need to evacuate your home and send copies to a trusted friend or relative in case the originals are destroyed.
Identify an out-of-town contact: Identify someone, a relative or a trusted friend, outside of your community or state to act as central point of contact. If the emergency is localized to your city, local phone lines may be jammed while long distance calls will work. If your family gets separated during an emergency, they can call this contact and tell them their location.
Confirm emergency places to meet: In the case of an emergency when your family is not together, choose places your family can go for protection or to reunite. Make sure everyone knows and agrees on these places. Write them on the "household information" list.
Indoor: This is where you would go for protection in your home if a tornado or high-wind storm is coming; usually a windowless room in the basement.
In your neighborhood: This would be where your family would go if there was a house fire and you would need to leave your home. It could be a neighbor's house.
Outside of your neighborhood: This would be if a disaster struck and you were not home and cannot go home. It would be a place to reunite like a community center or library.
Outside your town or city: If you cannot get home or to your out-of-neighborhood meeting place; or your family is not together and your community is instructed to evacuate the area. It can be the home of an out of town relative or friend.
Share: Make paper copies of your household information list for each member of the household to carry in his or her wallet, backpack, or briefcase. Post a copy in a central place at home.
Store at least one emergency contact under the name "In Case of Emergency" or "ICE" for all mobile phones and devices. Enter household and emergency contact information into all household members' mobile phones or devices.
Share all the information above with your out-of-town contact. Give them a list of your family's current medications.
Practice: Seasonally review and discuss your plan with your family. Update phone numbers, medication lists, and review where you would go and what you would take. This is probably the hardest step since it doesn't feel necessary. If you have school age children, they have all done fire drills, so pattern the practice after a drill. If you have young adult children, review your plan at holidays. Don't forget to call your out-of-town contact to remind them of their role.
If you are scrambling to gather your important documents or calling numerous numbers to locate your family, you cannot help others. Planning, gathering, and sharing the right information before a disaster hits will permit you to be free to help others.